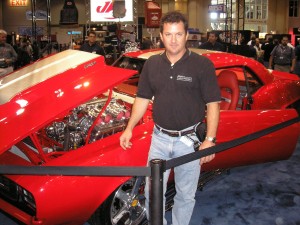 Steve Keech has been in business for well over fifteen years. With a proven Track record of success honesty and integrity are very important components that help us keep a high retention of our customers.
We work for customers with high level performance needs nationwide and are based in Sarasota, Florida. Keech's Machine is owned by Steve Keech and operated by his dedicated staff. In addition to mechanical knowledge Steve brings vast technical historical knowledge of muscle cars from the 50's, 60's and 70's era specializing in GM and Chevy.
Weekends are enjoyed at the Track and working on numerous ongoing projects that keep us a few seconds in front. This is more than a day job its in our veins. lf you have restoration or technical design questions about your project contact Keech's Machine Machine to give you objective insight.